Thank you to everyone who used their reward points to vote for a charity last month. Your generosity is much appreciated! Holly Hedge won the vote last month by 62%. Whereas Raising Health won 38% of the vote. This means we will be splitting our £1000 donation with £620 being donated to The Holly Hedge Fund and £380 towards The Raising Health Fund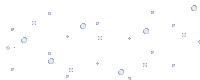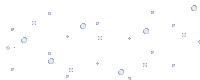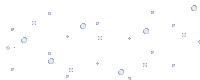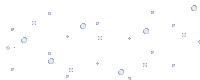 This month, as Christmas is just around the corner, we have selected Warm HHugs and The American International Church. These are two charities that help those less fortunate during this festive period. Christmas is a time of love, hope and giving. Which is why we really want to help these great charities as much as possible. All you have to do is hit the donate button. £1000 will then be split between those two charities depending on how you vote. So, while we are waiting for our lucky numbers to come up, we try to make it a lucky day for others.


\
How members have pledged so far
Every time you pledge, you will shift the percentage on the pie chart towards your chosen cause. Regardless of how you pledge, we will be giving £1000 to charity at the end of the month – but by using your Reward points, you can decide which cause gets more of the money. We'll split it up exactly how you choose.
Warm HHugs
The chilling reality of Winter for vulnerable UK families. It's not only frost settling on the ground this Winter: families on our doorstep are at immediate risk as they struggle to survive on the poverty line. It's easy to overlook the impact in the UK as many of us simply reach to turn up our own thermostats at home.
For the families we support at HHUGS however, the hardship felt throughout the year becomes crippling during the harsh Winter months. The stress of Winter adds to what UNICEF now calls "multi-dimensional poverty" for struggling UK families. But it needn't be this way… Together, we can ensure that no family slips through the cracks this Winter. You can find out more information about this wonderful fund here.
If you'd like to put your Reward Points towards supporting WarmHHugs, then click below
The Soup Kitchen
Our second choice is The Soup Kitchen. This charity helps the homeless and marginally homeless in Central London. They are providing free meals for 70 vulnerable people a day at present – an increase of 30% in the last 5 years.
It's a resource for the homeless, elderly, lonely and poor in Central London, providing free hot meals, clothes and toiletries, and creating a sense of belonging and community. Serving around 70 people a day from 10am-12 noon on Monday, Tuesday, Thursday, Friday and Saturday, four to five volunteers are required each morning to carry out this vital work. This is another great charity that you can donate to and help their cause. You can also find out more information about this fund here.
To put your Reward Points towards this extremely worthy cause, click below.